Throughout my career, I have been very lucky to have had employers who cared about my professional growth. I've attended conferences all over Europe, and the experience of traveling to a foreign city, mingling with fellow developers and designers, and learning something new (as well as the obligatory goodies hunt) has always been very exciting. However, three years and around ten conferences later, I'm surprised to find that the best one has been right under my nose the entire time - and that's the titular WebCamp Zagreb conference.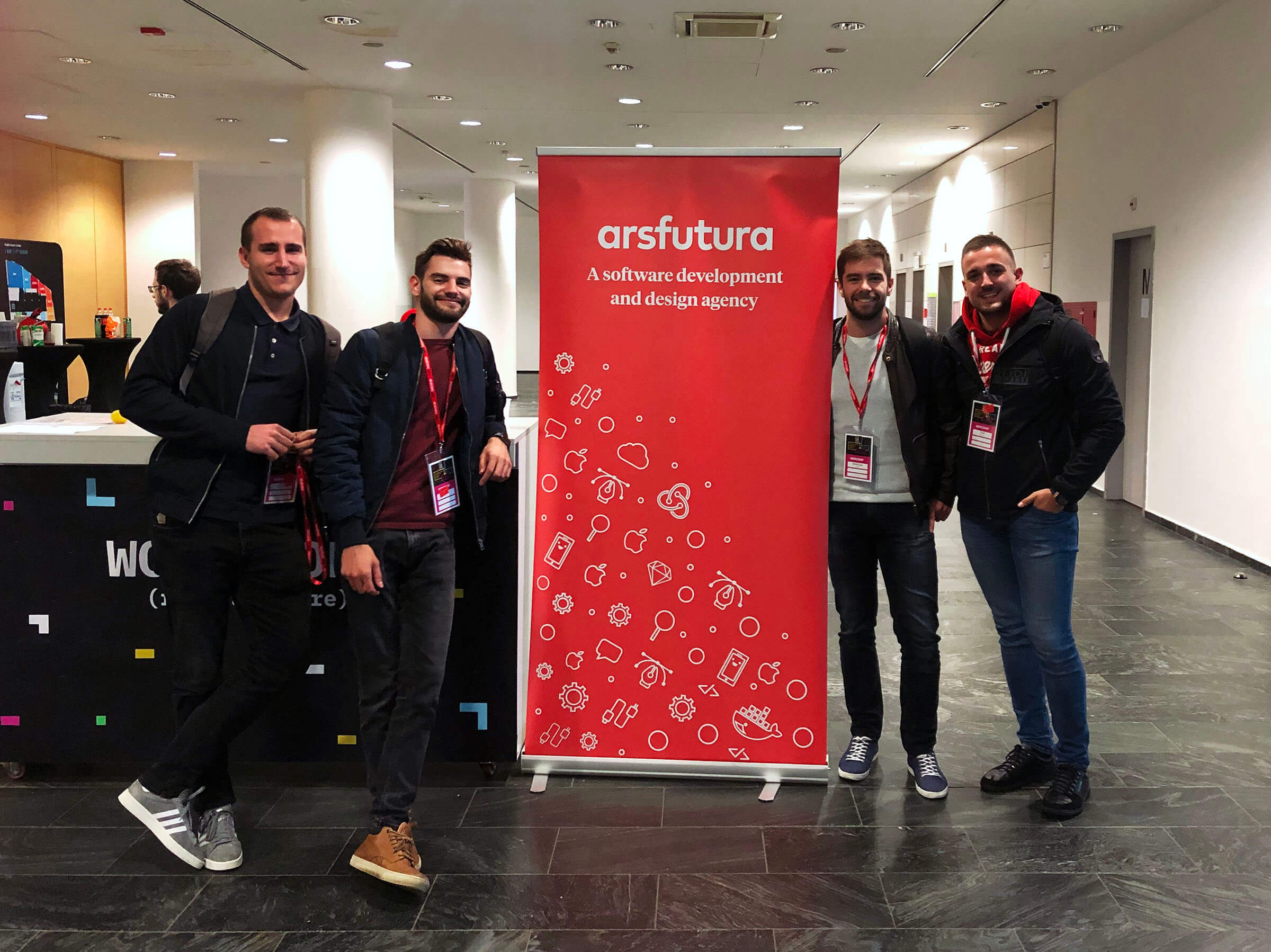 Over the past several years, the team running the conference has truly managed to refine and perfect it in almost every way possible. Whereas other conferences have been trying to shove as many things inside as short amount of a time as possible, WebCamp Zagreb has remained the Goldilocks of conferences — not too big, not too small — just right.
The venue is large and accessible enough to accommodate everyone, but not big enough that you would get lost between tracks or not know where something is. There is a diverse selection of talks that cover a wide variety of topics, but they're all at least loosely related to the conference theme. There were three tracks (a slight increase from the last year's two, although the third track has had significantly fewer talks than the other two), just enough to always have something to listen to, but not enough to get lost and have to choose between talks. There are just enough attendees that it doesn't feel extremely crowded, but enough to fill the room and then some. And, of course, there are sponsor booths, but just enough of them that you aren't being bombarded with job opportunities on your every step.
👩‍🏫 Talks and Workshops
Our team attended two workshops - the Getting to Grips With Rust workshop by Nikola Plejić and the React and GraphQL - From zero to production by Glenn Reyes- and we have nothing but nice things to say about the workshops. The concept of a focused, 8-hour workshop is nothing new. Having said that, small and focused groups in a supportive environment with excellent speakers are a great thing. We commend having them separate from the main event so that you aren't missing out on anything else.
The main event talks were also excellent; we'd especially like to mention Tonimir Kisasondi's Fixing Authentication and Authorization talk that opened our eyes to better API security and demonstrated tools we didn't even know existed, as well as the aforementioned Glenn Reyes' talk Drawing The Line Between Third Party and Custom Code. During the second day, we particularly liked Pim Elshoff's From Conversation To Software, which shed light on soft skills necessary to produce great code - something that, in my opinion, doesn't get talked about enough.
I also like the Unconference track for ad-hoc talks and presentations that didn't quite make it through the selection process - the atmosphere there is always relaxed and fun. I believe this is something more conferences should integrate as it offers an excellent proving ground for your speaking skills or an idea you might have.
In addition to all of that, WebCamp Zagreb 2019 also packed amazing breakfast and lunch options that were included in the price of the ticket, alongside always available free snacks, juices, fruit, and freshly made coffee. I guarantee that no one left the conference hungry, which is not something I can say about pretty much any other conference I've attended. I feel like I ate and drank more than the cost of the early-bird ticket. There are also ways to get your hands on a free ticket if you participate in community meetups held throughout the year - this is an excellent way to stimulate participating in your local developer community and get some speaking experience along the way.
All in all, the team organizing WebCamp Zagreb has done an excellent job in the eight years of running this conference and we can only hope that the future editions will iterate on the concept. Comparing the 2019 edition of WebCamp to other conferences my team and I have attended this year, it's clear that WebCamp Zagreb has set the bar for developer conferences. 👏
Leave a comment
Be the first!